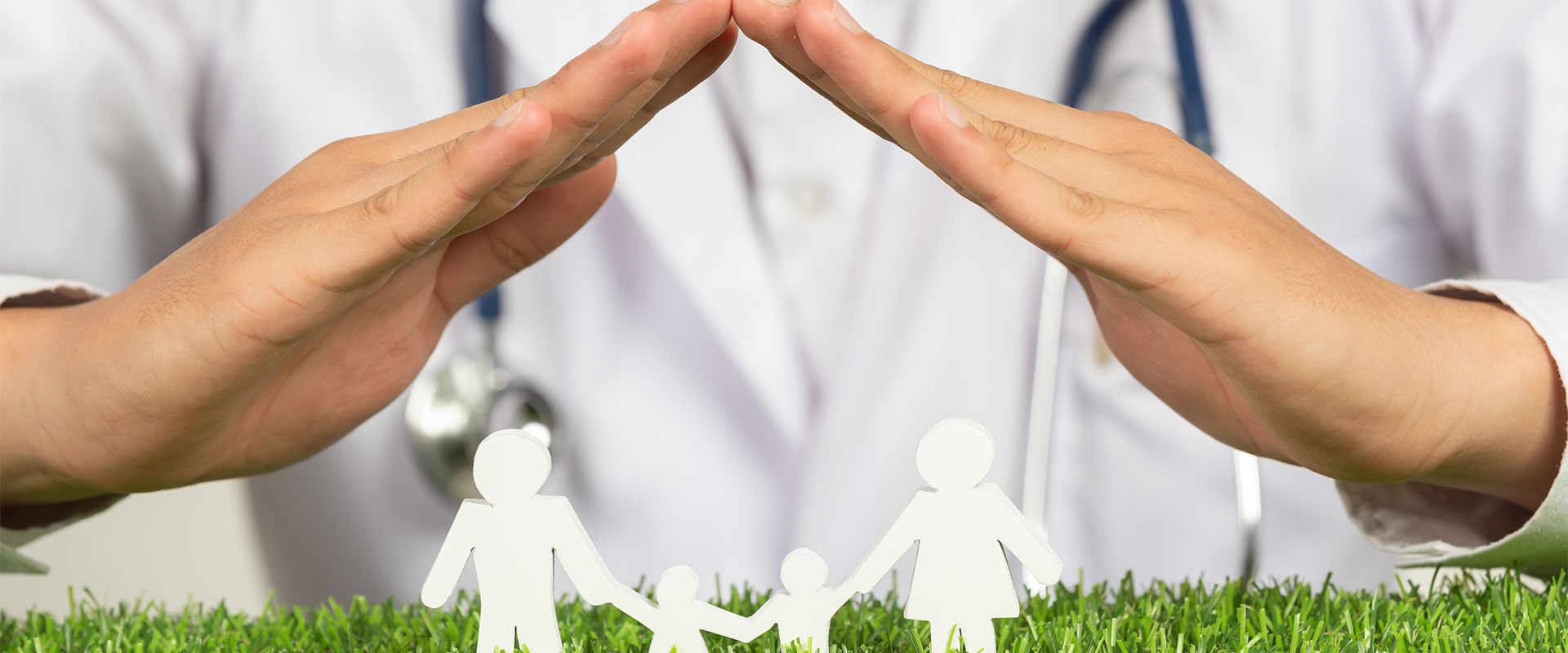 To us, Corporate Social Responsibility (CSR) means raising awareness of our responsibility and positive measures towards the staff, customers, local communities, environment and executive partners in the society. Adopting social responsibility and environmental policies could play a leading role in enhancing wealth and employment, social justice and supporting the environment.
Although we are not a general interest establishment, we strongly believe that we can be a role model for our professional peers by implementing programs related to social responsibility, showing that apart from following commercial principles, we are also obsessed with moral, social and economic impacts on our society. To us, CSR equals taking every single measure so as to achieve sustainable development goals particularly in health field. This strategy emphasizes on our commitment to sustainable and responsible activities in delivering health-driven services including research and development, manufacture, sales and after-sales service considering the organizational goals. In Pars Hayan Company, we are united with this approach under the flag of CSR. This strategy holds five extensive goals for us; to maintain moral values, manage environmental effects, our activities to promote health of the society specifically vulnerable classes, to encourage our staff towards being active citizens, to cooperate and interact with industries, universities and health communities with focusing on this goal, where we can make a difference:
The chairman of
the board of Pars Hayan Company
The chairman of the board of Pars Hayan Company
" Activities related to social responsibility hold such an importance in Pars Hayan that we do not initiate the manufacture if the product does not have a smack of social responsibility. "
" Activities related to social responsibility hold such an importance in Pars Hayan
that we do not initiate the manufacture if the product does not have a smack of social responsibility. "
Social Responsibility Strategy of Pars Hayan
Production of suitable products to meet the needs of consumers and patients in the field of health and health and care and help in the treatment of skin and hair diseases through communication with specialized associations and doctors specializing in skin and hair.
Diligence in supporting poor skin patients to participate in facilitating the treatment process with the help of medical sciences universities across the country Strengthening and strengthening relations with universities of medical sciences in the field of research in order to participate in improving the knowledge of producing new and effective products in the field of skin and hair.

Pars Hayan is one of the largest manufacturers of personal care products, skin care, hair and teeth care and cosmetic products in the Middle East, which has millions of consumers in Iran, the Middle East and Central Asian countries.
Where we can make a difference:
We believe that if we cooperate and interact with other organizations, we can be more effective in promoting the country's health culture. For this purpose, we put communication with health-oriented organizations such as health associations, universities of medical sciences, non-governmental organizations, charities, sports and cultural associations, etc. on our agenda. We are also interested in effective communication between industry and academia through supporting health-related research programs and interacting with our colleagues in the industry.
In the following way:
We continue effective communication and bilateral interaction with our partner organizations in the field of social responsibility.
We continue to identify and develop new partnerships with other institutions in the country.
By creating a suitable cooperation environment, we model social responsibility activities for other organizations.
Economy and Entrepreneurship
The main activity of the company is to focus on the production of skin and hair health products. During its activity, it is currently one of the largest companies' active in the cosmetics scene in the Middle East, with nearly 1,400 personnel and the production of twelve brands and nearly 500 products. Supporting the local economy and entrepreneurship of Pars Hayan Company by establishing a factory in the industrial city of Alborz in Qazvin province has created employment in the region and also cooperates with other commercial, scientific and academic sectors in this region. It has also played an effective role in supporting the local economy by establishing sales branches in other provinces of the country. The employment of local people in factories and other provinces has led to entrepreneurship in local communities, which supports community activities while supporting the local economy.
In the following way:
We continue to support the local economy by employing local workers, especially women.
We will take the necessary and necessary measures according to the standards to cover health services and insurance for employees.
We support employee welfare by developing service packages.
We help empower employees along the professional path and especially succession planning with proper training planning.
Realization of the principles of customer relationship management (CRM) in an organization is possible only by using the appropriate tools, technology and procedures, which leads to an increase in the relationship between the organization and the customer, resulting in an increase in customer satisfaction and an increase in sales. Therefore, customer relationship management (CRM) is not pure technology but also includes the general principles of business philosophy. By focusing on the needs of our customers, we ensure that we provide them with a high level of service quality. We will ensure that this customer-centric ethos is present in all that we do, and we expect this value from our employees as well.
In the following way:
We continue to provide more effective policies in establishing, maintaining and continuing communications with customers.
We continue to implement customer communication standards to receive comments and complaints, as well as active responses to increase customer satisfaction and loyalty.
In the belief that our staff are the genuine assets of the company and with commitment to the principles and values of Pars Hayan: honesty, meritocracy, specialization and teamwork, we have drawn up the company's code of ethics.
We believe in the importance of supporting our staff so that they will be healthier, happier and more efficient on the path to fulfil the organizational goals. We believe in the harmony between working and a happy life, flexible working and offering opportunities to the staff to develop. We are aiming to develop their skills and talents outside the working environment and introduce people to the world of work. We crave to have the best workforce to deliver the best possible services to the people. We intend to encourage more youngsters to cooperate with our company in order to build a better future for our country.
The goals:
We continue to cultivate the ethics in our organization by following the code of ethics.
We will attempt to expand the coverage of health services and the insurance with taking essential efforts based on the standards.
We support our staff's welfare by developing service packages.
We help to empower the staff on their career path – in particular succession planning – with proper training programs.
We believe in preserving the environment and especially the natural resources of the planet for future generations. Therefore, we must manage our organizational activities in such a way as to cause the least damage to the environment. As a large manufacturer, we also use a lot of energy, water and consumables and produce waste. Although we currently have plans for the optimal use of natural resources and reduction of waste, we believe that we can always improve this process. In addition, we want to encourage employees to use water and energy responsibly at home and at work, and to pay attention to material recycling and separation at source. So we talk to our employees and customers about how to save energy and water. We seek to be a company that uses "greener" resources in the long run.
In the following way:
We continue to encourage our employees and customers to save water and energy and recycle.
If possible, we use the methods of purchasing consumables that are compatible with the environment and energy.
We continue to use effective waste disposal methods.
We encourage the increase of green space in the environment of the organization and in the residence of our employees and customers.
The Position of Social Responsibility in Brands
We believe that carrying out activities in line with social responsibility creates positive changes in the movement of brands. These positive changes can help to create intangible values and improve brand identity. We want to create a positive image of our brands in the minds of our customers. In addition to making customers feel positive about themselves, these activities also attract their trust and increase their desire to support the brand and become loyal customers.
Pars Hayan Pharmaceutical Company, as one of the leaders in the Middle East in the field of cosmetics and health products, plays a major role in improving the level of consumer access to these products. Pars Hayan Laboratories has produced more than 400 diverse medical and personal care products, such as skin, hair and dental care products, which are able to compete in the international market, in order to improve the health status of the society.